Mobile Disco: Sodcasting for The Guardian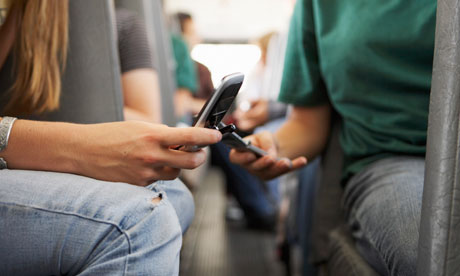 3,000 word cover feature for The Guardian's Film&Music
about 'sodcasting', mobile phone music, and the battle for public space, featuring Dexplicit, Wayne Marshall (
who started this whole ball rolling
), and a million angry Guardian commenters.
This bit didn't make it into the paper, but the stuff about the mosquito - and its specifically high use in the UK - is astonishing, and significant:
The last two decades have seen scores of playing fields 'realigned' for housing development, a rapid growth in the number of gated communities, and now even sound is being used to alienate young British people from public space. A report by the Council of Europe published in late June condemned as "degrading and discriminatory" the use of the 'mosquito', a high-pitched sound which can be heard "only by children and people into their early 20s," The Guardian reported, "and is used to prevent teenagers congregating outside shops, schools and railway stations". 5,000 of these devices have been sold across Europe since 2006: 3,500 of these were in the UK.